VIRTUAL EA
Are you an Executive, Chairman, Director or a Solopreneur who is running multiple board appointments or ventures? Are you trying to do it all but don't have enough hours in the day? Let me help you get organised.
LIFESTYLE CONCIERGE
It's all good and well to have some assistance with your business, but what about your personal life? Sometimes we need help in this area of our lives as well.
I'm here to help you.
SMALL BUSINESS ADMINISTRATION
Are you a small business owner who is juggling everything?  Would you rather be working ON your business, than IN your business?  Flourish PA is here to assist you.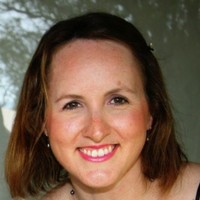 Karen Jones
Virtual Executive Assistant
Owner, Flourish PA
Brisbane QLD Australia
About Karen
Your Virtual Executive Assistant
After working in the corporate world for a little over 16 years, the idea of going back to full-time office work was not very enticing especially when I had two young children to care for.  Becoming a VA was a natural progression for me and something that I have enjoyed ever since.
With almost 30 years experience as a Personal Assistant, I knew that my skills and experience would greatly benefit Executives and Small Business Owners to help them get organised with their administration. 
How my clients feel about working with me …
From day one, Karen completely organised every aspect of my business, ensuring that clients were professionally taken care of at all times.  She is incredibly organized and was able to help reduce my stress by taking over some of the workload off my shoulders – and I knew I could trust her totally and rely on her to do this.
Karen helped me to free up my precious time so that I could focus on doing what I love (seeing clients for individual therapy sessions), without the worry of the 'back end of the business'.
Karen is an absolute pleasure to work with.  She is motivated and passionately supportive of the therapeutic work that I do with clients and I felt that we were a fabulous team.  It was always reassuring to know that I had a dependable and reliable person taking care of things for me and my business so that I could actually focus on the work I do, without worrying about whether I'm going to miss an appointment or forget an important task.
I have no hesitation in recommending Karen to anyone who needs help with getting organised in their business, grow their business or achieve true work-life balance.
Thank you for all your hard work you have done for our business over the last couple of years. Your attention to detail is outstanding. Your broad range of skills has assisted our business many times and improved the way we do things. We highly recommend Flourish PA to any type or size of business that required that extra help. By using Flourish PA, it has allowed us to grow and work for our business, not in it. Thanks again Karen, you do exceptional work every time.
I engaged Karen to provide the secretarial services for my consultancy practice. The work Karen has been involved in entailed the preparation of detailed reports and correspondence from transcription.  The work she carried out was accurate, well set out and provided in the short time frames required by me for the issuing of the reports, which have extended up to 80 pages at a time.  I would have no hesitation in recommending Karen to anyone requiring secretarial services or transcription work on a casual basis and confirm I will be continuing to use the services she provides to satisfy my business needs.
Contact me for an obligation-free quote